And thanks to Kelly, I have some awesome pictures to show you.
We spent so much time trying to make this the perfect space for little E and are so happy with how it turned out.
I wanted a calming neutral space that was unmistakably girly and glamorous.
I, personally, love a room tour with sources of all the goods so I've included those as well.
Enjoy!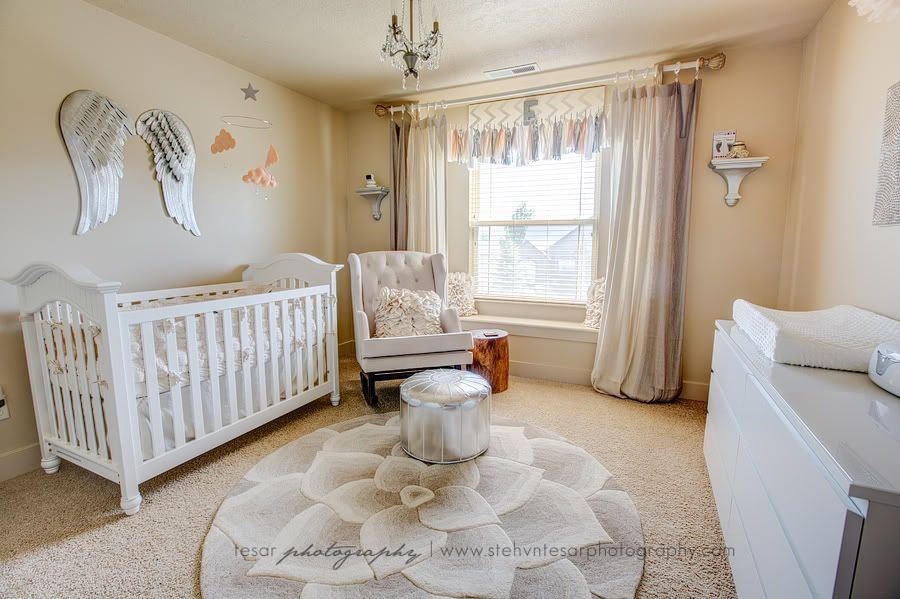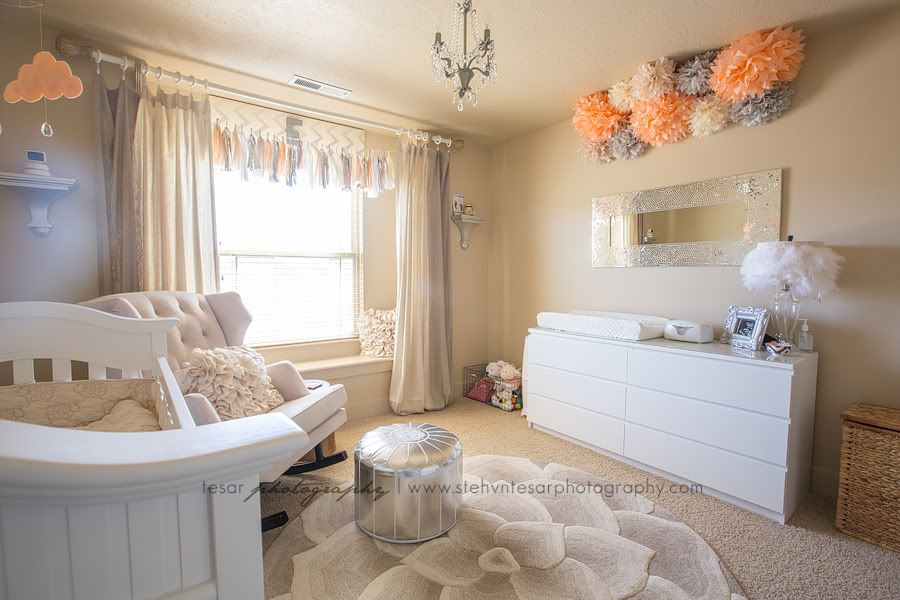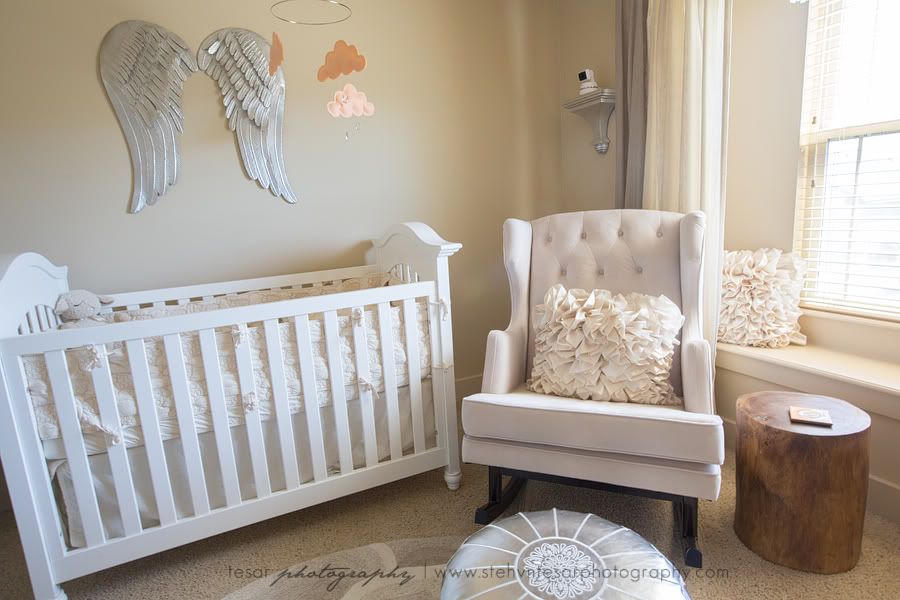 Wood stump side table is from TJ Maxx.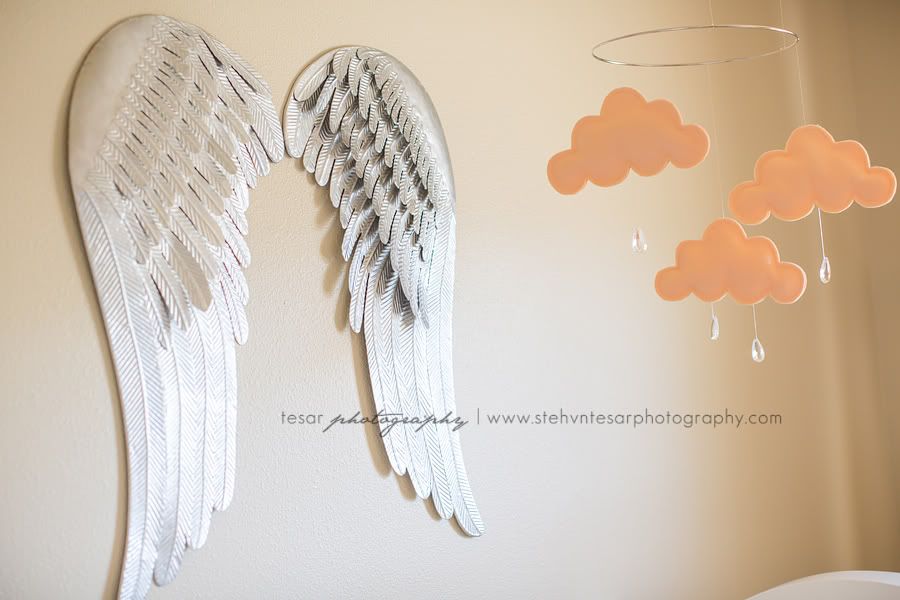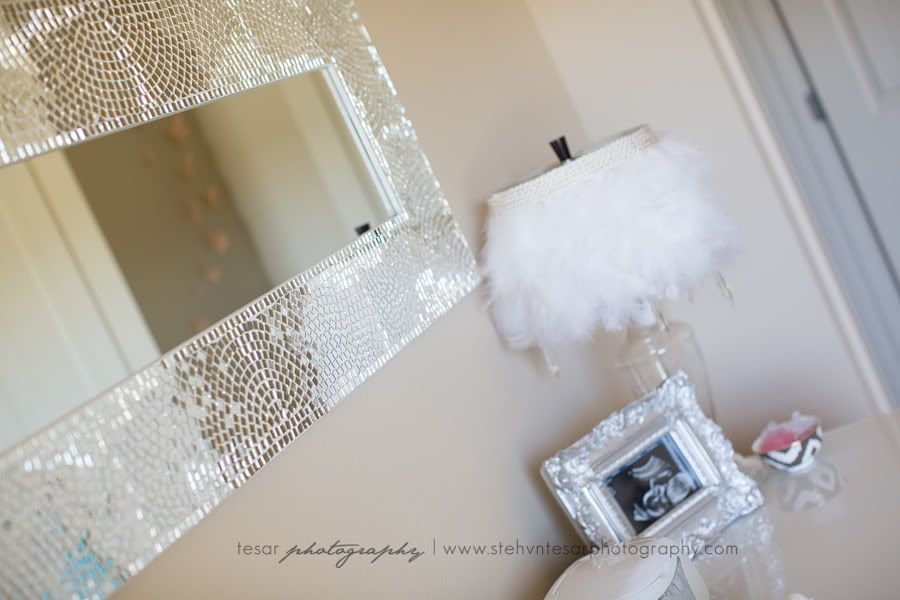 The feather lampshade is a DIY project and the lamp base is from Target.
Binky bowl is from Anthropologie.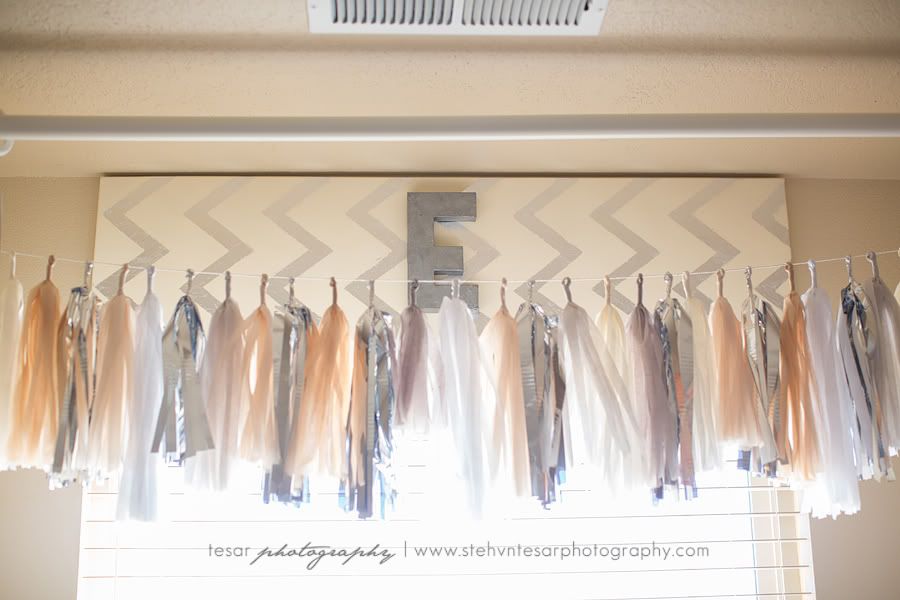 Silver leaf chevron canvas was a gift from our baby shower decor.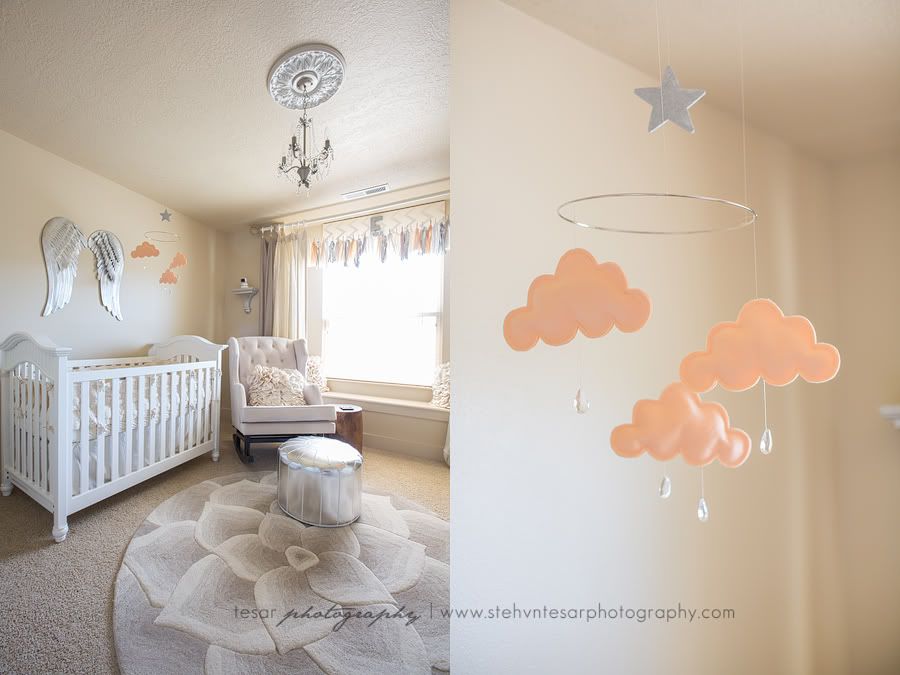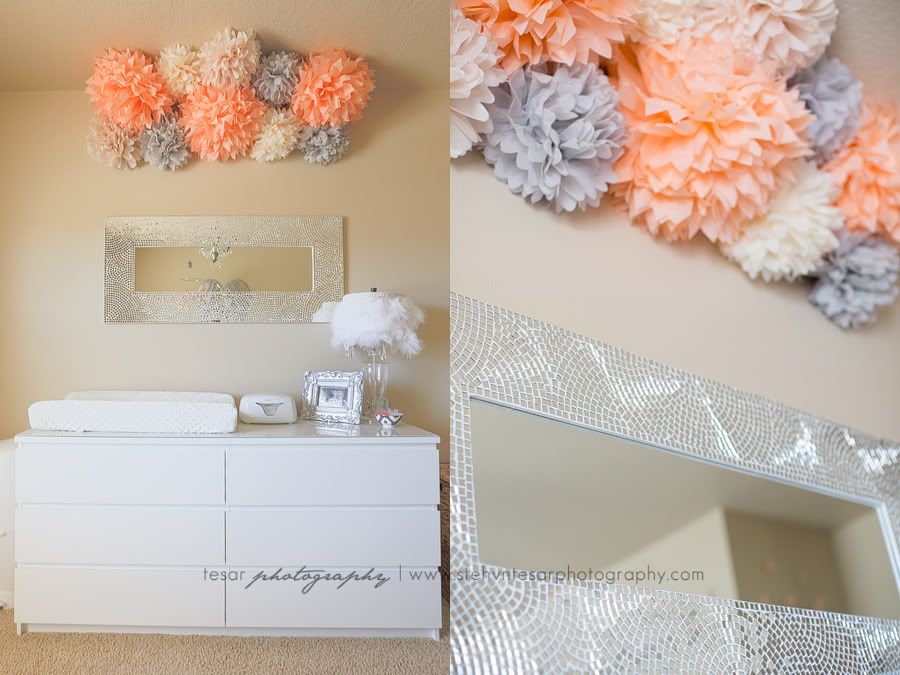 The sparkle Mirror is one we already owned.
The chandelier is a gift from my mom.
It was the perfect size but it plugged in to an outlet.
Nate did some man magic on it and made it a ceiling light with a dimmer.
We love the soft light during late night feedings, neither of us are woken up by a bright light.
We added the medallion from Lowes to give it a little extra glamour.
If you're wondering, I totally recommend it.
Silver Pouf ottoman is from Target (old).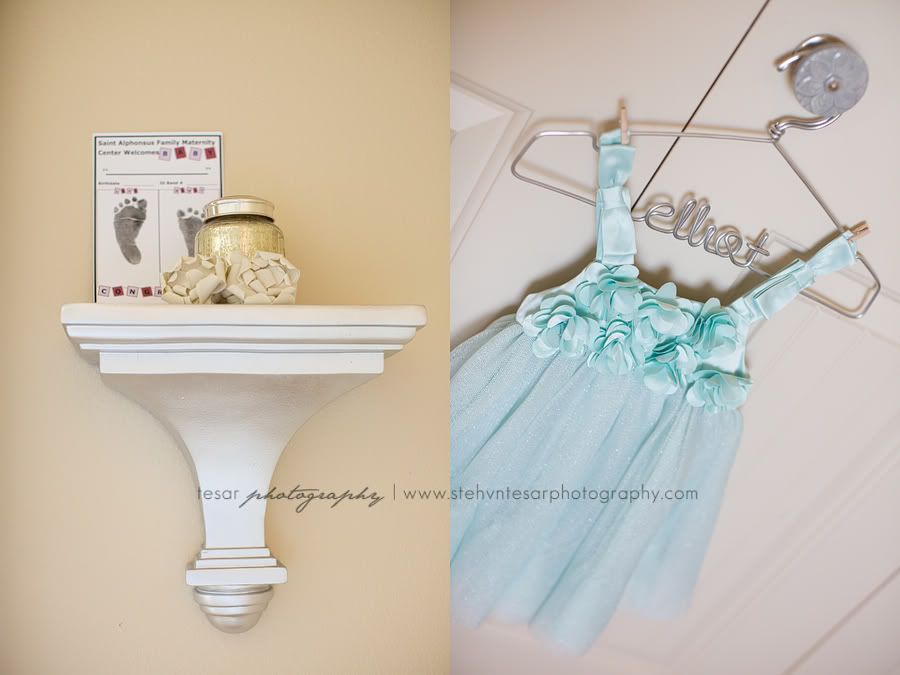 Mint dress from Baby Gap.
Wall sconces are from TJ Maxx, they came gold but we painted them silver.
There you have it!
I hope you love it as much as I do.
xoxo